Toddler / Child / Adolescent Counselling & Psychotherapy
---
Make different CHOICES. Get different RESULTS.
---
I seem to have a gift with engaging with children and build rapport quickly. A warm and professional child friendly relationship is always established first where the child is accepted as they are. Once this is attained and trust develops, the child can begin to establish a feeling of comfortability in the relationship so that they feel free to express their feelings completely.


Some of the ways the ENGAGEMENT process develops is through using: (See actual images below)
Storytelling
Creative Visualisation
Drama
Puppets and Masks
Music
Dance
Movement
Sand play
Painting and Drawing
Therapy Cards
Clay
Plasticine
Playdough
Imaginary Games using small Miniatures.
I try to maintain a deep RESPECT for the child's ability to solve their problems and give them the OPPORTUNITY to do so as much as possible. I then give the responsibility to the child in a digestible way so they can make choices leading towards LONG term change.
I don't attempt to direct the child's actions or conversations in any manner. The child generally leads the way, and I follow. This way of working surrounds the understanding that all 'ROADS LEAD TO ROME', and eventually through the child's dialogue we cover what is disturbing them most.
The whole process is not about hurrying the child to 'GET BETTER' but is more of a gradual process and one that is usually REWARDING to the parents/care givers.
To view the picture below from a young client, click on it to expand. To reduce it, just click on it again.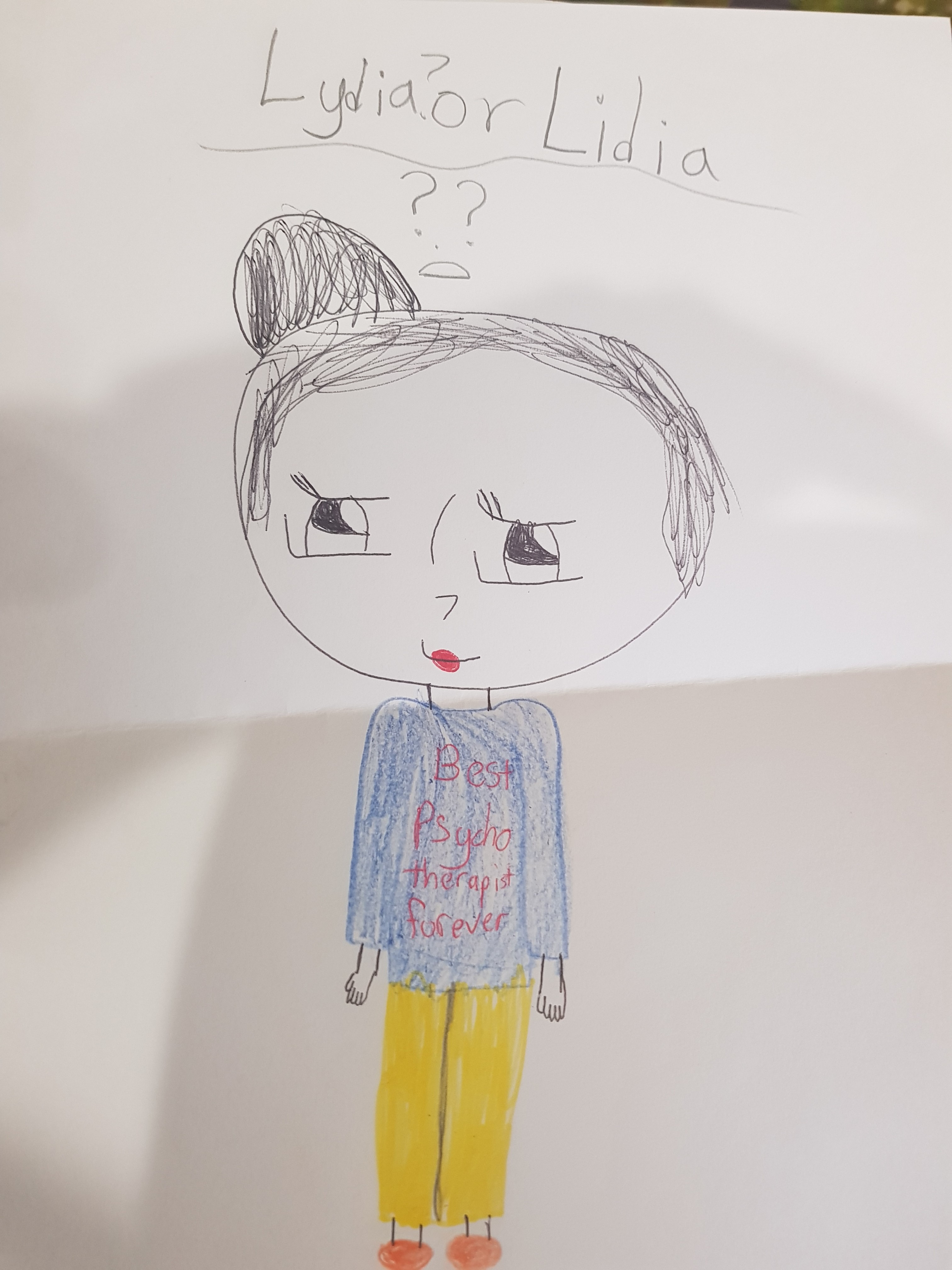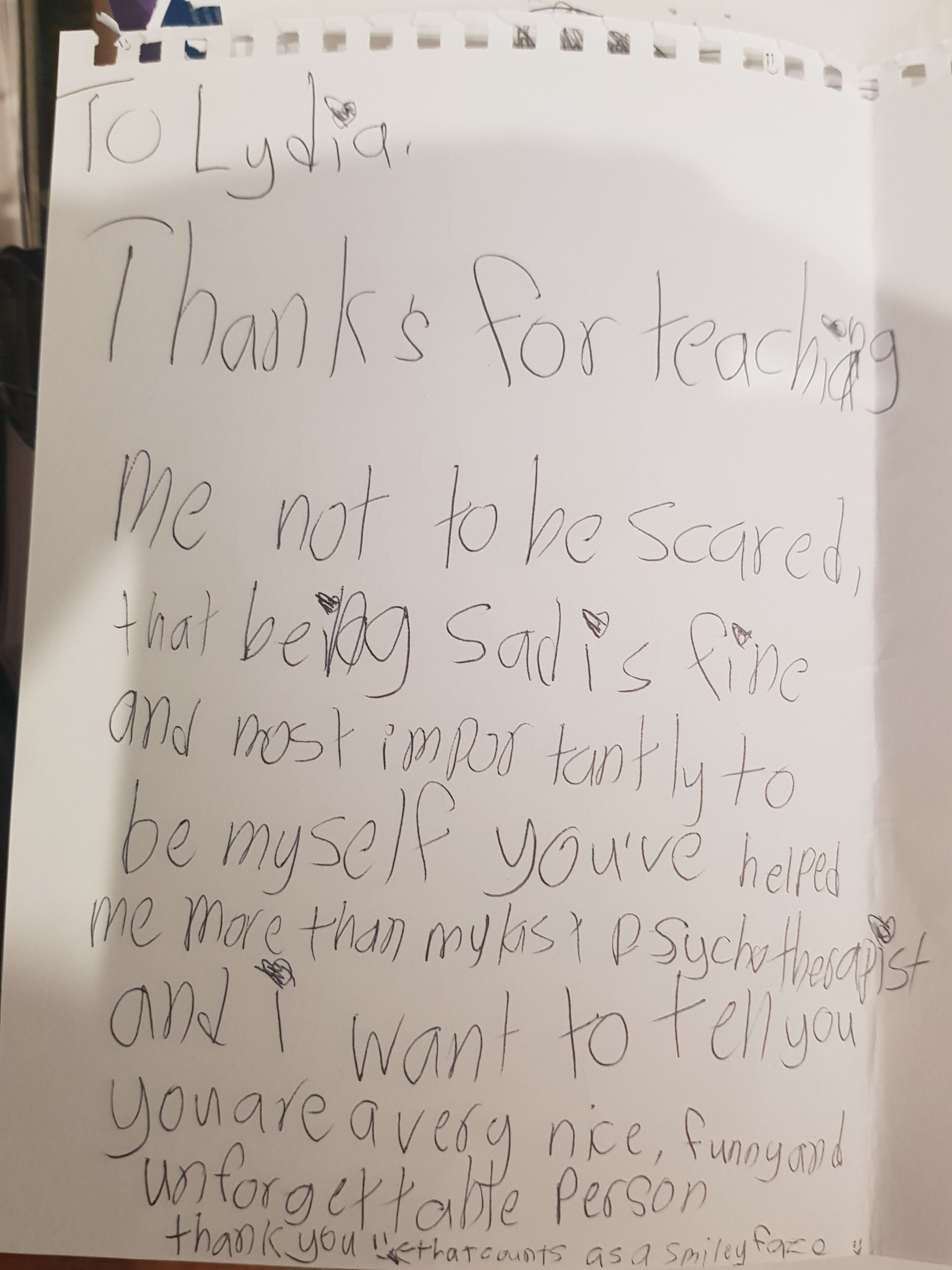 There are many other useful topics that I'm trained in that may be included in the sessions if needed. Some of these include broadening the child/adolescent's AWARENESS of;
Protective behaviours
Stranger danger
Safety in the cyber world
Bullying
and many other various common topics.
I tend to work alongside parents/care givers/schools and other professionals involved to keep them in the loop as much as possible within reason and hopefully with the child/adolescent's approval. This sometimes involves conversations with mainly the parents/care givers outside the sessions and includes letting the child know the 'gist' of the conversation, so TRANSPARENCY is maintained.
As parents/care givers, you may personally be affected during your child's therapy process and certain elements may arise for you. In this case I would encourage you to seek your own therapy. If you do not know of any reputable therapists, I would be happy to assist.
I hold a CURRENT working with CHILDREN'S CHECK identity card which can be verified on the working with children's website by clicking here. Enter the number 949862 and add my surname underneath which is STERRY. Once you have clicked CHECK, look at the BOTTOM of the website and to the LEFT is a line in GREEN highlighting my verification.
Please note my preference is to offer the SKYPE / FACETIME / ZOOM OPTION to teenagers only if needed.
Below is a fun therapy map image you may want to show your child or teenager before their session. Click on it to expand. To reduce it, just click on it again.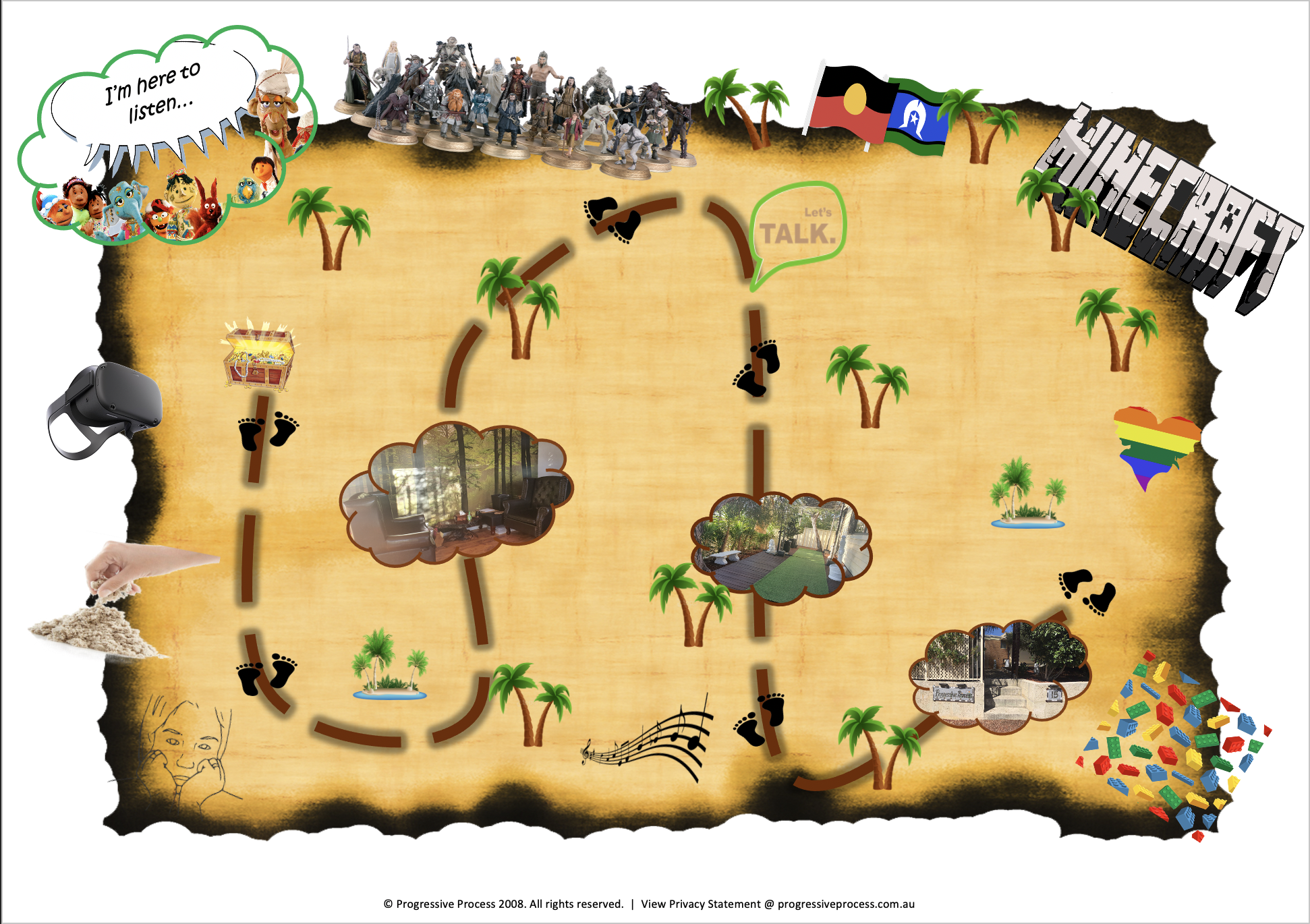 Click here to book your child's free consultation
Below is a short video clip highlighting HOW impressionable all young people can be. The video can be quite confronting to watch but nevertheless highlights how children can be affected by their environments. Overall, it shows how children may need professional help to work through these and many other interactions and difficult observations.